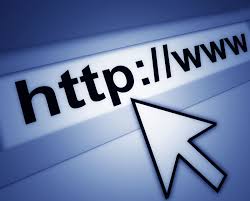 Your business NEEDS a web presence
We know that EVERY business needs a web presence.
Why?
Because if you don't have one you miss out on customers.
Don't Ignore Internet Marketing Basics!
Micro and Small businesses are concerned about "attracting new customers"
69% say it's the "#1 challenge they face" (Constant Contact Small Business Pulse Survey, 2012)
Local consumers have a high intent to buy
75% of consumer spending occurs within 15 miles of the average American's front door (US Census data)
60% make a purchase from the business they found online (comScore, 2011)
Number of local Internet Searches Monthly
Over 2.6 billion local searches are performed monthly
and that number grows more than 50% each year (Small Business Community)
Google is your new Business Card !
Motivated searchers = Customers
88% of consumers who search for a type of local business
on a mobile device call or go to that business
within 24 hours (Google Mobile Movement Study, 2011)
The Internet is your new Billboard, Newspaper Ad, and Store Sign all in one.
A simple basic website can tell millions of Internet consumers:
Who you are, where you started, and what you do
Where you are located
How to get in touch with you
What your company has to offer — products and services, even if you do NOT sell products online!
Internet user numbers continue to grow.
The growth of consumers looking for local services and the growth of companies that are on the Internet is skyrocketing…….
having a web site…even a simple one… is an
inexpensive

way to reach potential customers.
What's holding you up from getting your site?
Like many small business owners, you may might think your business cannot benefit from having a website
or you think that its just too costly. Maybe you think that because you don't use a computer, neither do your customers.
You need to reconsider….because those are misconceptions.
Just 5 Simple Reasons your Small Business needs a Website now. (click + for details)
#1 YOUR SMALL BUSINESS WILL GAIN CREDIBILITY
Consider…..Today consumers use the internet to search for the products or services they need. Your small business will gain credibility by having a website. Without one, potential customers will go to your competitors that do have a site. You need a professional image which will inspire even greater confidence in your business. Some people no longer even look at a business that doesn't have a site. Are you a home-based business? Then a site is even more beneficial since you do not have a brick-and-mortar store front to help show off your products or services.
#2 THE WEB IS ALWAYS ACCESSIBLE
We are sure you're not answering your phone all night. Sometimes your business might be closed. But the web doesn't close and it never sleeps.  A website is available to both your regular and potential customers 24/7/365. (well almost….sometimes there are maintenance and issues…but its close to that!) Providing your customers with the convenience of reviewing your products and services when your store or office is closed is just smart.
#3 A WEBSITE CAN SAVE YOU MONEY!
Let's say that again… A WEBSITE CAN SAVE YOU MONEY!
As a small business owner you probably think you can't afford a professional website. In reality you can't afford NOT to. Although the cost of designing a website can vary, once it's up and running, a website for a small business generally costs very little to maintain monthly especially compared to other forms of advertising….think about newspaper ad costs for example. Our monthly maintenance fee is just $35. When you consider the potential market you can reach with a website (remember those 2.6 BILLION local searches?!?), it is a very cost effective way to promote your business.
#4 SAVES YOU TIME
How do you provide information to your customers? Phone, face-to-face, brochures, emails? They all take time, time you may not have. With a website you can provide lots of information about your products, catalog, ordering options, and services or maybe just directions to your store or business. Once your website is up and running, it is available to your customers all the time, saving you time. And what is time? Time is money!
#5 KEEP YOUR CUSTOMERS INFORMED AND IMPROVE CUSTOMER SERVICE
Think of your website as being a brochure or catalog. It is much easier and quicker to update information about your products and services on your website than it is in printed material. Prices updated? Do you want to reprint all those flyers? Brochures? Changing a web page is an effective way of letting your customers know about the arrival of new prices, new products, upcoming events, special promotions, or anything at all….all up-to-date. Printed ads can get outdated pretty fast. Your website can be regularly maintained to provide current information and news.
Enhance your customer service. Maybe you would like to educate or inform your clients so they make better purchases. Add  a FAQ page to answer customers' frequent questions…and you can keep the answers up-to-date if they change.  Maybe you can share some expert advice or information. Having a sale? Highlight it on your page.
Reflecting the direct way in which the internet now influences in-store shopping a survey found that 91% of respondents "have gone into a store as a result of an online experience." (Wanderful Media)
88% of consumers who search for a type of local business on a mobile device call or go to that business within 24 hours (Google Mobile Movement Study, 2011)
70% of U.S. households now use the Internet when shopping locally for products and services (The Kelsey Group; ConStat)
62% of companies that designed a website specifically for mobile had increased sales. (Source: Econsultancy)
Let's get Started......
Drop us a line anytime, and one of us  will respond to you as soon as possible. Email